5 Moreish Meal Ideas with Thanksgiving Leftovers
Updated: Apr 2
It's the day after Thanksgiving,  you're all in a food coma, either did/didn't manage to clean up after the Thanksgiving feast—mammoth task—and have a ton of food you are trying to squeeze into the refrigerator. What do we do with it all?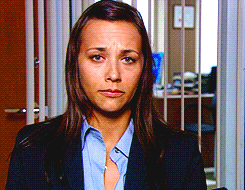 I have solutions! Feed the homeless, have a dinner party, nibble throughout the long weekend... so many choices.
Surely as I sat on day two, stuffing my face with pumpkin pie in embarrassingly gorged spoonfuls last year, we get creative.
Thanksgiving leftovers ideas
Pumpkin Pie Pancakes + Cranberry Sauce
If you used my pumpkin pie recipe from Libby's can for Thanksgiving, you'll have around 2 cups extra pie filling that you stored it in the fridge, in a sealed jar, overnight.
When breakfast (brunch more like it) rolls around, simply whip it out the fridge and into a bowl. Add 2 eggs, 1tp baking powder and about a cup or 2 all-purpose flour to mixture (watch thickness so it doesn't run all over pan). Stir until combined. Grease a pan/griddle with a knob of butter on medium heat. Spoon on pancake mix. When solid enough to flip, do so.
Top with leftover heated cranberry sauce, pecans and drown in maple syrup—we loved it!
Turkey broth to feed the 5 000
I cook a mean day-old chicken soup so I assumed it worked the same for turkey—it did.
I added chopped fridge veg—you know, the carrot, celery, onion, etc that we always have in the fridge? I also threw in peas and a cup of pantry legumes (split peas, lentils, beans). Next came the turkey carcass with some meat on it. I then added water until just covering the bird and brought the pot to a rolling simmer. It can be cooked around an hour and a half until the meat is falling off the bone and the carrots are cooked through. I add in two chicken stock cubes and season with salt and pepper—that's it! Poke carrots with a knife until it just slides through to tell if they're ready.
To bulk up the soup, I add pasta (small shells or orzo) 10 minutes towards the end of the cooking process. Use quantities you have on hand and remember, it makes a large pot.
Find other tried and tested online turkey soup recipe ideas here.
Turkey Hand pies with stuffing, gravy + salad
We were lazy and bought a crescent dough roll and rolled the triangles out on a floured surface. We spooned in a concoction of stuffing, chopped turkey breast and leftover gravy on one pastry triangle, sealed the pie with another, and pressed all the edges with a fork to seal the pie. We then placed four pies (8 triangles of pastry roll) on a baking tray lined with parchment paper, spiked each with a fork and brushed on a beaten egg. At 400 F they cooked for around 10 mins—until golden and crispy—and were then served hot with leftover green salad. Yum!
Suggestion
Add some veg: carrot, potato, and peas to the meat filling.
Here are some other turkey hand pie recipe ideas.
Breakfast hash with stuffing
Who doesn't love a good breakfast hash? That's right, we all do.
Making a breakfast hash is as easy as grating a potato or small sweet potato—the latter being my preference and what I usually have at home—and cooking it on medium heat in a knob of butter in a skillet. Add salt and pepper, stir. In a few mins, add leftover stuffing—we made ours for 2, so a cup per person. Squash it down with spoon. In 5-10mins it should crisp up. Flip and crisp on other side.
Add maple syrup and seasoned, herbed poached/fried eggs to serve. I even tossed on some avocado because... AVO!
More stuffing breakfast hash recipes can be found here.
Turkey, apple + cranberry salad
After the mad rush on Thanksgiving day, people are CHILL. Well, we were. We snacked a lot and chomped down on easy recipes that take little prep.
Another one of these involves dicing a turkey breast, an apple and a stick of celery and adding it to a bowl. Toss in a handful of cranberries—about a quarter cup if measuring—and the same quantity pecans. Scoop in half a cup greek yoghurt (or mayo), one tbs apple cider vinegar and season to taste. Stir to coat ingredients and serve in lettuce wraps, as a salad or on a sandwich. So easy, right?
More turkey salad and sandwich recipes can be found here.
Now that you're prepared—and you are—sit back, relax, and let me know in the comments if you tried and/or liked any of the recipes. I want to share what helped me and will hopefully make your life easier and tastier.
Much love,
Kate x
#Thanksgiving #LastMinuteThanksgivingideas #ThanksgivingDecorSimple #Howtothrowathanksgivingdinner #Easythanksgivingrecipes #Bestturkeyrecipe #Howtocookathanksgivingturkey #Easycranberrysauce #Easiestpumpkinpie #Thanksgivinggrocerylist #Howdoyouknowwhenaturkeyiscooked #Howlongtocookaturkeyfor #Roastvegetables #Bestthanksgivingsides #Perfectthanksgivingmenu #ThanksgivingFirstTimer #Howtocookyourfirstthanksgivingdinner #Howtodothanksgivingforthefirsttime #Howtoplanforthanksgiving #Whattodowiththanksgivingleftovers #Thanksgivingleftoverrecipes #Leftoverstuffingrecipes #Howtoprepandpulloffthanksgivingin24hours